Mixed Martial Arts (MMA), also known as cage fighting, is one of the world's most popular sporting events you can bet on and win real money. Well, if you love this type of sport, you can bet on it and check out the results on surebets.bet MMA livescores. Our MMA livescore is comprehensive and covers all popular MMA leagues in the world.
In this article, we will tell you the meaning of MMA and the top MMA leagues that we cover. In addition to that, you will discover more about the MMA scoring system.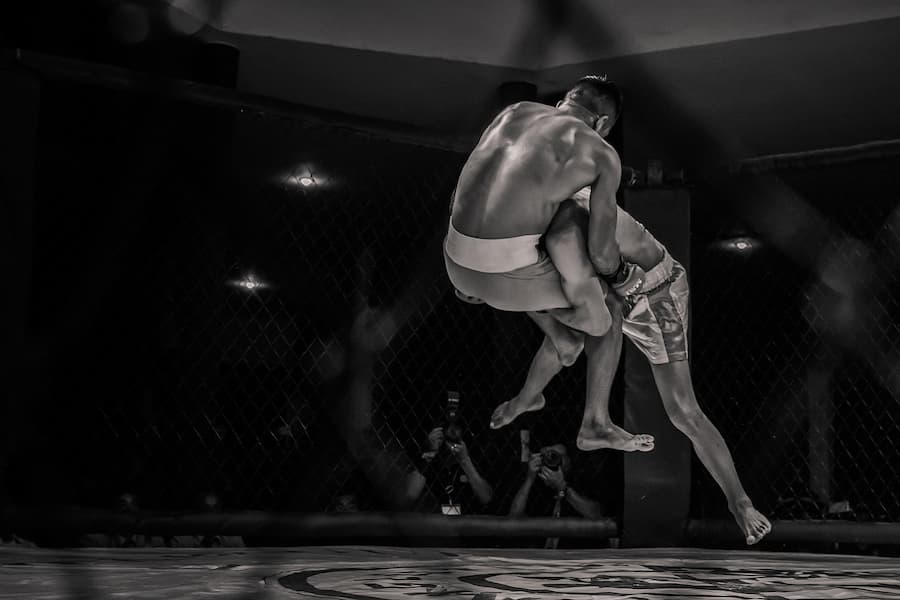 What is MMA?
Mixed Martial Arts (MMA) refers to a contact combat sport that is based on grappling, striking, and ground fighting. This type of sport also incorporates different techniques from a variety of combat sports from different parts of the world. Unlike other types of sports, MMA sporting events or leagues do not have seasons; they take part all year round. Well, the reason behind this is that most fighters only participate in a few events, meaning they don't need off-season to rest.
Top Leagues Available on SureBets MMA LiveScore
Here, we provide you with livescores for all popular MMA leagues in the world of sports. Some of the leagues you can expect to find on our site include:
MMA Scoring System
Most MMA fights use unified MMA rules scoring system. Below are the four main criteria that judges look for in order to award points under the unified MMA rule:
Effective striking – This is the main rule and refers to the number of legal strikes that a fighter lands on his or her opponent.
Effective grappling – This simple term refers to how well a fighter utilizes his or her grappling skills.
Effective aggressive – Effective aggressive refers to how aggressively a fighter attacks his or her opponent in an attempt to stop the fight. Again, this criterion is only applicable if the fighters don't score using the above two criteria.
Fighting area control – This criterion refers to how well a fighter controls or maintains the pace of the fight. Judges can only use this criterion if they are unable to score the fight using the above three criteria.
Final Thoughts
MMA is unquestionably one of the most thrilling sports you will ever come across. Whether you are a gambler or a fan, you can follow every moment of your favorite league without leaving the comfort of your home. All you need to do is check out our MMA livescore, and you will be good to go. With our MMA livescores, you can get real-time results of all MMA leagues from different parts of the world.