Sure betting turns gambling into a solid investment method. Many users regularly make a profit of 10-20% per month – each and every month. Even beginners.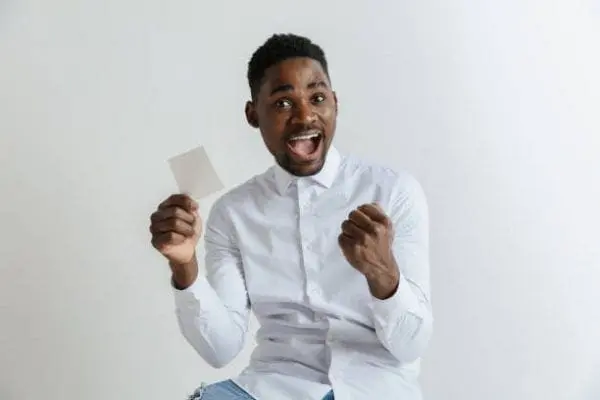 So, What is SureBets?
Sure bets (betting arbitrage) is a mathematically calculated arbitrage situation that allows placing bets on all the opposing outcomes of the competition with different bookmakers. Therefore, sports betting turns into an investment method with more than a 10% yield of the amount invested on a monthly basis. You can say goodbye to unreliable profits and hello to arbitrage betting.
Mathematically arbitrage occurs when there are a set of odds, which represent all mutually exclusive outcomes that cover all state space possibilities (i.e. all outcomes) of an event, whose implied probabilities add up to less than 1. In the bettors' slang, an arbitrage is often referred to as an arb; people who use arbitrage are called arbers.
Arbitrage betting is nothing to do with gambling despite what the word "betting" would suggest. Surebets make you a profit, no matter the outcome. The surebets finder scans more than 100 bookies and 30 sports. The software finds and calculates surebets. All you have to do is go to the bookmaker, place your stake and make a profit!
Types of Arbitrage betting
Live bets
Live surebets represent bets on in-play events, which you can bet on as a game goes on. As the odds are changing fast, Live has certain pros and cons:
Pros: a hundred times more surebets, ten times fewer bookmaker sanctions, way faster bankroll return.
Cons: fast odds change, so newbies may find it hard to catch up with the speed.
Live betting or in-play betting is when a player bets in real-time. In this case, a bettor has the chance to place bets that will be finalized in a short period of time. The wide and fast odds fluctuation during live betting can allow for big surebet profits.
Prematch bets
Prematch surebets are bets on future events. Newbies are advised to start from this arbitrage betting type as it's much easier to work with.
Pros: slow odds change, a high number of future events, and, consequently, lots of surebets.
Cons: competition is pretty high because of simplicity. Therefore, bookies limit the maximum bet amount.
Pre-match betting is betting on an outcome before the match starts. Even though, the margin of profit can be a bit lower than in live surebetting it is a less risky and more stable solution because odds are not changing fast.
There are also several types of calculations:
Two (2) outcomes
Three (3) outcomes
Four (4) outcomes
Anyone can definitely search for surebets online, however, it's not the easiest but time consuming process. And time plays here a vital role, especially in Live where odds change quite fast. Normally, without sure betting service you have to scan dozens of bookmakers, thousands of odds every few seconds, compare them to each other and calculate if there is an arbitrage situation. Surebet finder does it all for you and it is the fastest way to find bets for profit.
One of the first things about using the software is that unlike other programs you don't have to download or install anything. You don't have to install any off-site programs on your computer. Just open your favorite browser and get to work! Moreover, this software runs on smartphones and tablets!
Arbitrage Betting Tips
Avoid arbs with more than 10% ROI for PreMatch and 20% for Live. This doesn't mean that the arbs are fake but most often the bookmaker lags some of its odds or offers wrong high odds for the event which leads to big arbs. In such cases, the bet could be void and this way your arb will become negative.
Start with PreMatch
PreMatch is highly recommended for people new to arbing. Once you learn the ropes and feel more comfortable, you may try out the Live surebetting, too. Live events are very dynamic and it's hard for a newbie to consume all the changing information and blinking odds. Live arbs last for a few seconds or minutes and could disappear quickly. Instead of Live, you should consider starting with PreMatch where everything happens slowly and you have more than enough time to place the bets – usually a few minutes and sometimes even hours.
How to avoid errors made by bookmakers?
Sometimes bookmakers make a lot of interesting errors which lead to very large and unrealistic surebets. It can happen due to wrong displayed odds.
You can see here an obvious error made in the odds for Over 2,5 goals. It can lead to a profit of over 40% which is actually true, but in 99% of all cases, this bet will be void by the bookmaker. We recommend that you avoid such odds or just to bet them just in case the bookmaker lets it stand. This will be a very good value bet.
Traps to Arbers and how to avoid them?
Bookmakers like Pinnacle Sports and Sbobet not only are they not "chasing" arbers but in fact, they welcome them to bet on their sites. However, these are the leaders of the market and they can afford it. Most of the bookmakers try to discourage arbers usually by setting betting limits or by blocking their accounts. To avoid this you simply need to keep a low profile by following these simple rules:
Avoid betting on lines that are obvious misprints or errors inline (obvious/palpable errors)
Split your betting to several bet types and events, and not only to those offered by Arbing tools
Double-check whether the Surebets higher than 10% are not due to misprints and bet them to trustworthy bookmakers that will not cancel/void your bet
Bear in mind that high-percent live Surebets have a short time of existence. So start betting with the outcome that is undervalued or overvalued by the bookmaker.
Avoid betting often on the same outcome, again and again, big amounts of money, especially if this is a Surebet.
What bookmakers do you advise to play with?
Live: Sbobet, WilliamHill, Pinnacle, Bet365, Bwin, 188bet, Marathonbet, Unibet.
PreMatch: The same as Live + Betfair Exchange.
Check the full list of arbitrage friendly bookmakers – click here.
In addition you should have access to a Betting Exchange. BFB247 is our recommended product.
How much money do I need to get started?
We recommend having at least $250 to invest in this. If you have less than this amount you may miss out on arbitrage opportunities because you won't have the necessary funds in your bookmaker account to take advantage of these opportunities.
Is this legal?
Yes, it's 100% legal. As Arbers we are essentially just exploiting price differences in the betting market. Similar to what a trader does. This is therefore absolutely legal. As long as your country allows betting with these bookmakers, sporting arbitrage is perfectly approved by law.
How much money can I make?
It depends on your arb betting bankroll. Many people can make $500 or more every month, but it also depends on how much time you have available.
Are you ready to try your hand at Surebets?