In the world of sports betting, the role of betting brokers has become increasingly important. These brokers act as intermediaries between bettors and bookmakers, offering a range of services that can help improve your betting experience. In this article, we'll take a closer look at three of the most popular betting brokers – BetInAsia, Sportmarket, and BFB247 – and discuss what makes them stand out from the competition.
What is a betting broker?
Before we dive into the specifics of each betting broker, it's important to understand what a betting broker actually is. Essentially, a betting broker is a service provider that allows you to place bets with multiple bookmakers using a single account. This can be advantageous in a number of ways, such as:
Access to multiple bookmakers: By using a betting broker, you can access a much wider range of bookmakers than you would be able to on your own. This can be especially useful if you're looking for the best odds or are interested in placing bets on less popular markets.
Higher betting limits: Bookmakers often limit the amount that you can bet on a given market, but using a betting broker can allow you to circumvent these limits by placing the same bet with multiple bookmakers.
Reduced risk: By spreading your bets across multiple bookmakers, you can reduce your risk of losing money due to unforeseen events (such as a bookmaker going bust or a market being voided).
Highest odds: Betting brokers can help you find the highest odds available, ensuring that you maximize your potential winnings.
To make the most of your betting experience, it's crucial to develop solid sports betting strategies.
Now that we've covered the basics, let's take a closer look at three of the most popular betting brokers: BetInAsia, Sportmarket, and BFB247.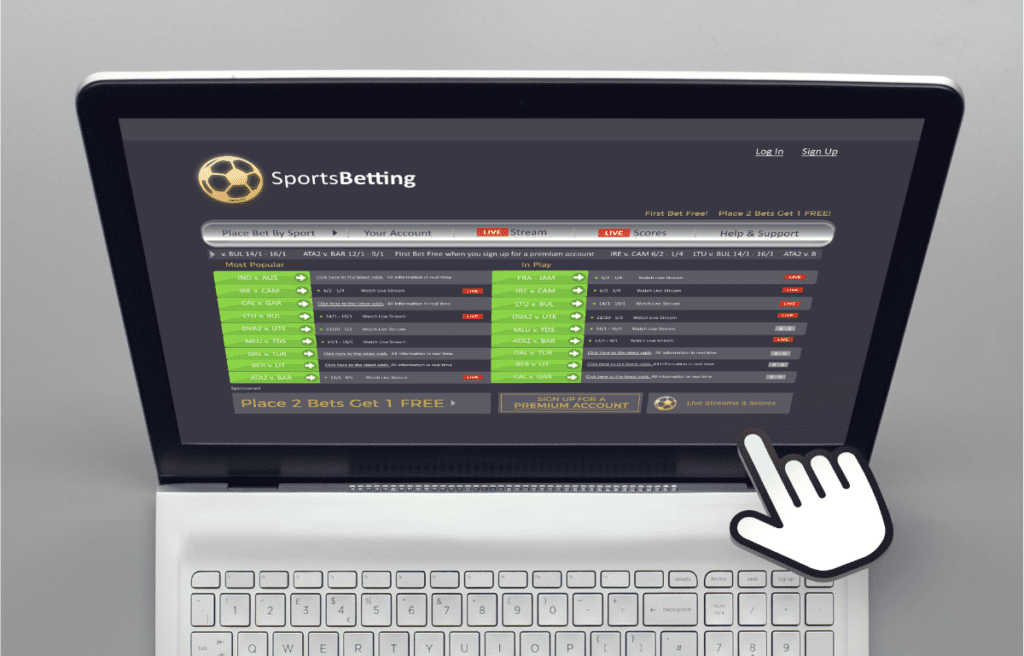 BFB247: The Ultimate Betting Experience
BFB247 is a leading betting broker that offers a seamless betting experience with a focus on user satisfaction. With a user-friendly interface, BFB247 allows bettors to place bets quickly and efficiently.
Key advantages of BFB247 include:
Premium bookmakers: BFB247 offers access to a selection of top-tier bookmakers, ensuring that users can find the best odds on their preferred markets.
Diverse betting options: In addition to traditional sports betting, BFB247 also provides access to eSports, virtual sports, and casino games.
Mobile compatibility: The BFB247 platform is fully optimized for mobile devices, allowing users to bet on-the-go with ease.
Customer support: BFB247's dedicated customer support team is available to assist users with any queries or issues they may encounter.
BetInAsia: A One-Stop Betting Hub
Founded in 2014, BetInAsia is a reputable and user-friendly betting broker that aims to provide a comprehensive betting experience to its users. With a wide range of bookmakers and betting exchanges, BetInAsia offers bettors access to some of the most competitive odds in the market.
Key features of BetInAsia include:
A single wallet system: BetInAsia's unique wallet system allows users to manage their funds across multiple bookmakers using just one account. This simplifies the betting process and reduces the need for multiple logins.
Asian handicap markets: BetInAsia specializes in Asian handicap betting, which can offer more value for bettors who are skilled in handicapping sports events. Learn more about Asian handicap betting from Pinnacle's comprehensive guide.
Customer support: BetInAsia's customer support team is available 24/7, ensuring that users can receive assistance whenever they need it.
Live betting: The platform offers live betting options on a variety of sports, allowing bettors to place bets while events are unfolding in real-time.
Sportmarket: Betting with the Pros
Sportmarket is a well-established betting broker that has been operating since 2004. It caters to professional bettors and provides access to numerous bookmakers, including Pinnacle, SBOBET, and Betfair.
Some of the benefits of using Sportmarket are:
Pro-level service: Sportmarket is designed specifically for professional bettors, providing high betting limits and attractive odds.
Advanced betting tools: The platform offers a range of advanced tools to help users make informed decisions, including live odds comparisons and customizable betslip settings.
Wide range of sports: Sportmarket offers betting options on a diverse range of sports, including football, tennis, basketball, and more.
Secure transactions: The platform employs advanced security measures to protect users' funds and personal information.
In conclusion, BetInAsia, Sportmarket, and BFB247 are three of the top betting brokers in the industry, each offering unique features and advantages to cater to the diverse needs of bettors. By understanding the offerings of these platforms and implementing effective sports betting strategies, you can make an informed decision about which broker best suits your betting preferences and requirements.